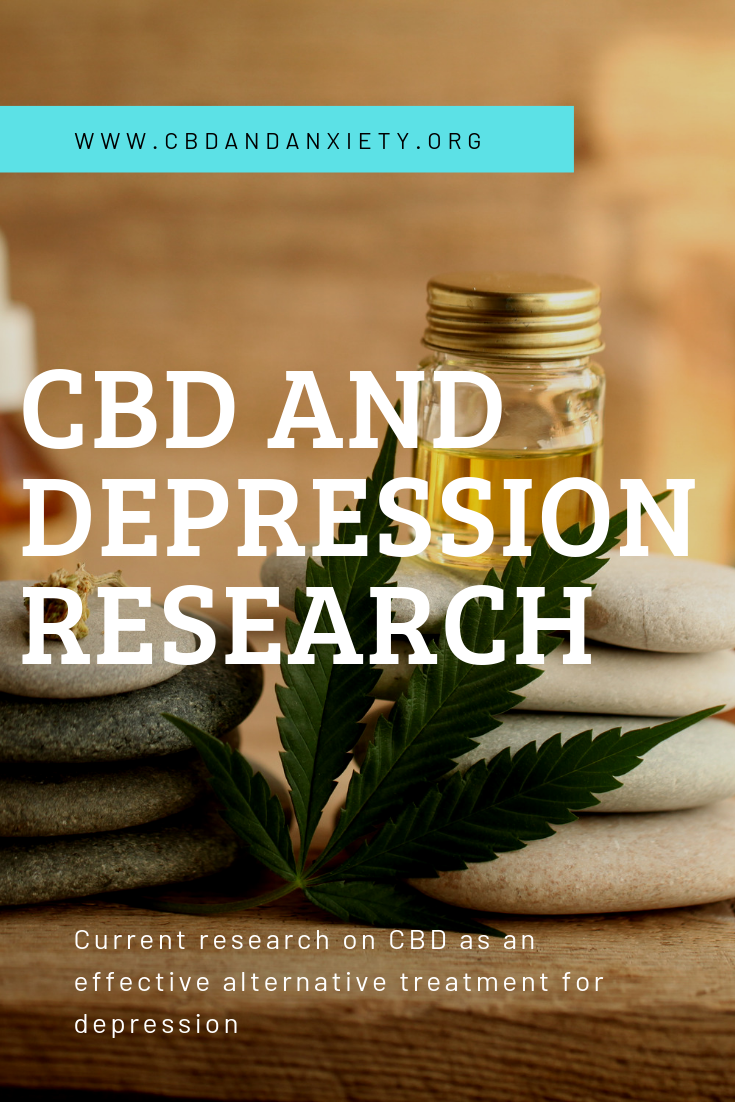 Why Choose CBD Oil?
CBD is short for cannabidiol. Your body actually produces its own cannabinoids as part of the endocannabinoid system. This recently-discovered system is still a bit of a mystery, but plays a role in the regulation of several bodily functions such as mood, relaxation and sleep. You have endocannabinoid receptors all throughout your body, not just in your brain. By binding to your body's CB1 and CB2 receptors, CBD allows these receptors to function more effectively. CBD works in the same way as commonly-prescribed SSRIs (selective serotonin reuptake inhibitors) in that it prevents your body's reabsorption of serotonin. This leaves it free for longer in your brain, which in turn allows it to be utilized to calm you and improve your mood! Many people worldwide are taking the decision to swap their habit-forming, side effect-inducing manufactured treatments for this more natural alternative. 
Considering Switching From Antidepressants to CBD?
It's always better to decrease the dosage of traditional antidepressants slowly. If you're on multiple different medications, talk to your physician about the best way to do this. A slow decrease will help prevent withdrawal symptoms or adverse effects; going "cold turkey" can worsen depressive symptoms and be a shock to your system. When making the switch, be sure to find the right CBD dosage; switching from antidepressants to CBD may require some trial and error. Start slowly and build up your dose over time until the desired effect is achieved! When making any switch in treatment, especially for those who have been using traditional anti-depressants long-term, always exercise caution and take things slowly.
Research into the effects of CBD may be in its infancy, but studies have shown promising results in the treatment of anxiety and depression. Read on for a brief history of research in this area to date, and see our CBD For Anxiety page for more relevant research. Studies are in descending order.
Current Research:
(2016) This study on a rat model of depression found that treatment with CBD has prohedonic effects (increased enjoyment of novelty and increased motivation). It suggests that CBD could be a viable alternative to treating clinical depression and other states with prominent anhedonic effects.
Background: Accumulating evidence suggests that cannabidiol (CBD) may be an effective and safe anxiolytic agent and potentially also an antidepressant.
Aim: The objective of this study was to further examine these properties of CBD using the 'depressive-like' Wistar-Kyoto (WKY) rat, focusing on the drug's effect on anhedonia-like behaviors.
Methods: Forty-eight WKY and 48 control Wistar adult male rats were pretreated orally with CBD (15, 30 and 45 mg/kg) or vehicle. The saccharin preference test (SPT), the elevated plus maze (EPM) test and the novel object exploration (NOE) test were used.
Results: CBD showed a prohedonic effect on the WKY rats at 30 mg/kg in the SPT. In the NOE, CBD increased exploration of the novel object and locomotion at 45 mg/kg and increased locomotion at 15 mg/kg, indicating an improvement in the characteristically low motivation of WKY rats to explore. There was no similar effect at any dose in the EPM or in open-field behavior in the habituation to the NOE.
Conclusions: These findings extend the limited knowledge on the antidepressant effect of CBD, now shown for the first time in a genetic animal model of depression. These results suggest that CBD may be beneficial for the treatment of clinical depression and other states with prominent anhedonia.
(2016) In this study of mice, dosing with CBD was found to significantly increase levels of serotonin and glutamine. The mice were injected with CBD and immediately after, researchers noted "fast anti-depressant like actions".
Cannabidiol (CBD), the main non-psychotomimetic component of marihuana, exhibits anxiolytic-like properties in many behavioural tests, although its potential for treating major depression has been poorly explored. Moreover, the mechanism of action of CBD remains unclear. Herein, we have evaluated the effects of CBD following acute and chronic administration in the olfactory bulbectomy mouse model of depression (OBX), and investigated the underlying mechanism. For this purpose, we conducted behavioural (open field and sucrose preference tests) and neurochemical (microdialysis and autoradiography of 5-HT1A receptor functionality) studies following treatment with CBD. We also assayed the pharmacological antagonism of the effects of CBD to dissect out the mechanism of action. Our results demonstrate that CBD exerts fast and maintained antidepressant-like effects as evidenced by the reversal of the OBX-induced hyperactivity and anhedonia. In vivo microdialysis revealed that the administration of CBD significantly enhanced serotonin and glutamate levels in vmPFCx in a different manner depending on the emotional state and the duration of the treatment. The potentiating effect upon neurotransmitters levels occurring immediately after the first injection of CBD might underlie the fast antidepressant-like actions in OBX mice. Both antidepressant-like effect and enhanced cortical 5-HT/glutamate neurotransmission induced by CBD were prevented by 5-HT1A receptor blockade. Moreover, adaptive changes in pre- and post-synaptic 5-HT1A receptor functionality were also found after chronic CBD. In conclusion, our findings indicate that CBD could represent a novel fast antidepressant drug, via enhancing both serotonergic and glutamate cortical signalling through a 5-HT1A receptor-dependent mechanism.
(2014) This review of current literature on the subject of CBD and depression/anxiety found that several studies suggest that it is effective in treating these issues.
Anxiety and depression are pathologies that affect human beings in many aspects of life, including social life, productivity and health. Cannabidiol (CBD) is a constituent non-psychotomimetic of Cannabis sativa with great psychiatric potential, including uses as an antidepressant-like and anxiolytic-like compound. The aim of this study is to review studies of animal models using CBD as an anxiolytic-like and antidepressant-like compound. Studies involving animal models, performing a variety of experiments on the above-mentioned disorders, such as the forced swimming test (FST), elevated plus maze (EPM) and Vogel conflict test (VCT), suggest that CBD exhibited an anti-anxiety and antidepressant effects in animal models discussed. Experiments with CBD demonstrated non-activation of neuroreceptors CB1 and CB2. Most of the studies demonstrated a good interaction between CBD and the 5-HT1A neuro-receptor.
(2011) In this study, the role of the endocannabinoid system in diminishing depression was examined. The study concluded by saying "a deficiency in endocannabinoid signalling is sufficient to produce a depressive-like phenotype". By regulating the endocannabinoid system with additional CBD, effects similar to conventional antidepressants was achieved. 
In the last few years, there have been several advances in the determination of the role of the endocannabinoid system in the etiology of depression and the functional actions of antidepressant drugs. Specifically, a deficiency in endocannabinoid signaling is sufficient to produce a "depressive-like" phenotype at the preclinical level (including changes in rewarding, emotional and cognitive behavior and biological changes such as increased HPA axis activity, impaired stress adaptation, reduced neurogenesis and altered serotonin negative feedback), and capable of inducing symptoms of depression in humans at a clinical level. In line with these findings, clinical populations diagnosed with depression are found to have reduced levels of circulating endocannabinoids and preclinical models of depression reveal a deficit in central endocannabinoid signaling. Moreover, facilitation of endocannabinoid signaling is sufficient to produce all of the behavioral and biochemical effects of conventional antidepressant treatments. Further, many forms of antidepressant treatments significantly alter endocannabinoid signaling, and in some of these cases this recruitment of endocannabinoid signaling is involved in the neuroadaptive effects of these treatments. Ultimately, these data present a compelling picture of the putative role of the endocannabinoid system in the processes subserving both the development and treatment of depression.
(2010) This study on lab mice concluded that treatment with CBD induced "antidepressant like effects comparable to imipramine", a well-known antidepressant. To measure the mice's motivation, the mice were put through a swimming test, and their changes in motivation after administering CBD was measured. The results showed that CBD had a positive effect on the motivation and the physical activity of the mice. 
Background and Purpose: Cannabidiol (CBD) is a non-psychotomimetic compound from Cannabis sativa that induces anxiolytic- and antipsychotic-like effects in animal models. Effects of CBD may be mediated by the activation of 5-HT(1A) receptors. As 5-HT(1A) receptor activation may induce antidepressant-like effects, the aim of this work was to test the hypothesis that CBD would have antidepressant-like activity in mice as assessed by the forced swimming test. We also investigated if these responses depended on the activation of 5-HT(1A) receptors and on hippocampal expression of brain-derived neurotrophic factor (BDNF).
Experimental Approach: Male Swiss mice were given (i.p.) CBD (3, 10, 30, 100 mg*kg(-1)), imipramine (30 mg*kg(-1)) or vehicle and were submitted to the forced swimming test or to an open field arena, 30 min later. An additional group received WAY100635 (0.1 mg*kg(-1), i.p.), a 5-HT(1A) receptor antagonist, before CBD (30 mg*kg(-1)) and assessment by the forced swimming test. BDNF protein levels were measured in the hippocampus of another group of mice treated with CBD (30 mg*kg(-1)) and submitted to the forced swimming test.
Key Results: CBD (30 mg*kg(-1)) treatment reduced immobility time in the forced swimming test, as did the prototype antidepressant imipramine, without changing exploratory behaviour in the open field arena. WAY100635 pretreatment blocked CBD-induced effect in the forced swimming test. CBD (30 mg*kg(-1)) treatment did not change hippocampal BDNF levels.
Conclusion and Implications: CBD induces antidepressant-like effects comparable to those of imipramine. These effects of CBD were probably mediated by activation of 5-HT(1A) receptors.
Our Recommended CBD Products For Depression
After reviewing the evidence, are you convinced that CBD oil could be helpful in easing the symptoms of depression? If so, here are some of our recommended CBD oils. As our gift to you, don't forget to check out our CBD Discount Codes page for money off your purchase. We have discount codes available for purchases from Savage CBD, Reef CBD and CBD Pure.
Joy Organics Vape Pen
$99.95
Pinnacle CBD Chewies
$49.99
Reed CBD Tincture
$39.99 – $99.99
Joy Organics CBD Tincture
$34.95 – $134.95
Reef CBD Tincture
$99.99 – $149.99
Pinnacle Hemp Oil
$24.99 – $139.99